Serving the best barbeque in the Flathead Valley
From mouthwatering brisket to one-of-a-kind gator sandwiches, anyone who's had a bite of 406 can tell you it's the best around.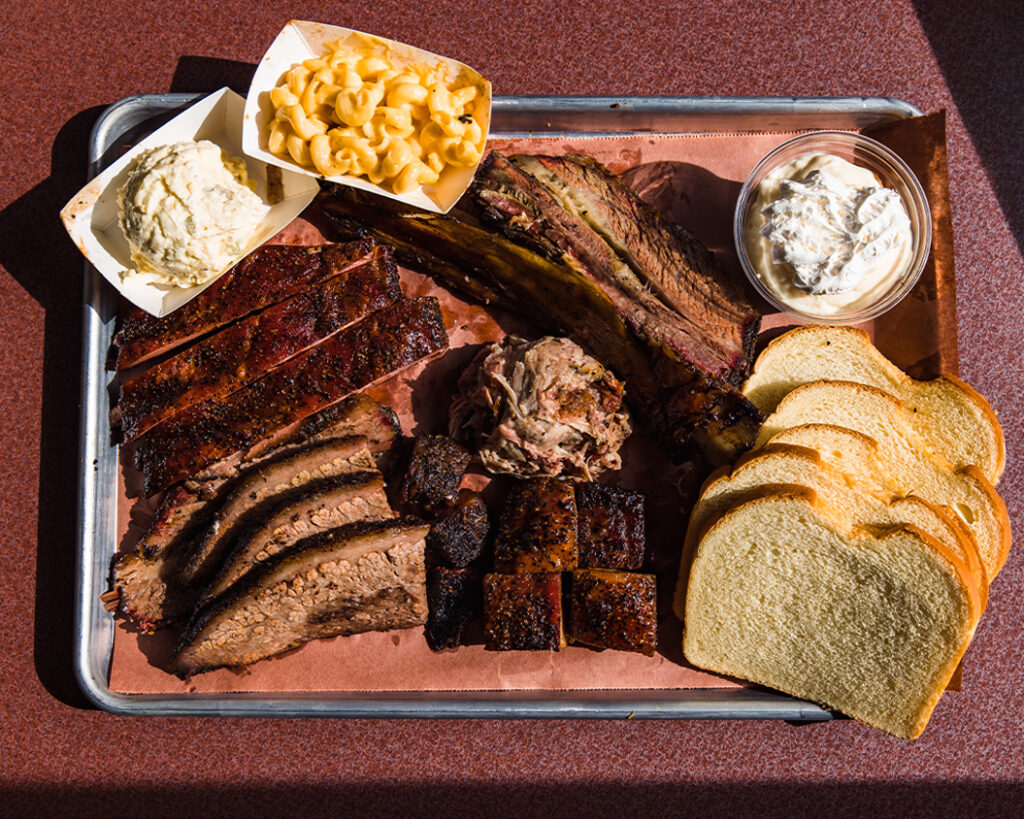 Build your custom menu and impress your guests with the best BBQ around.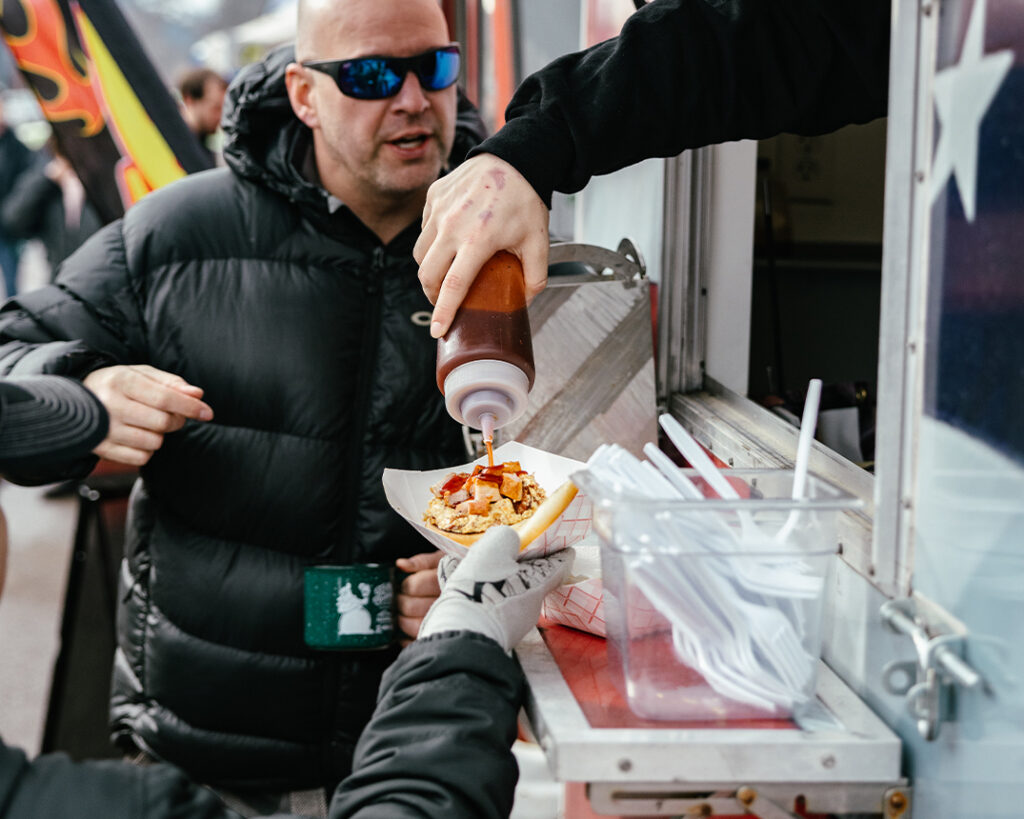 Join us this spring and summer across the Flathead Valley!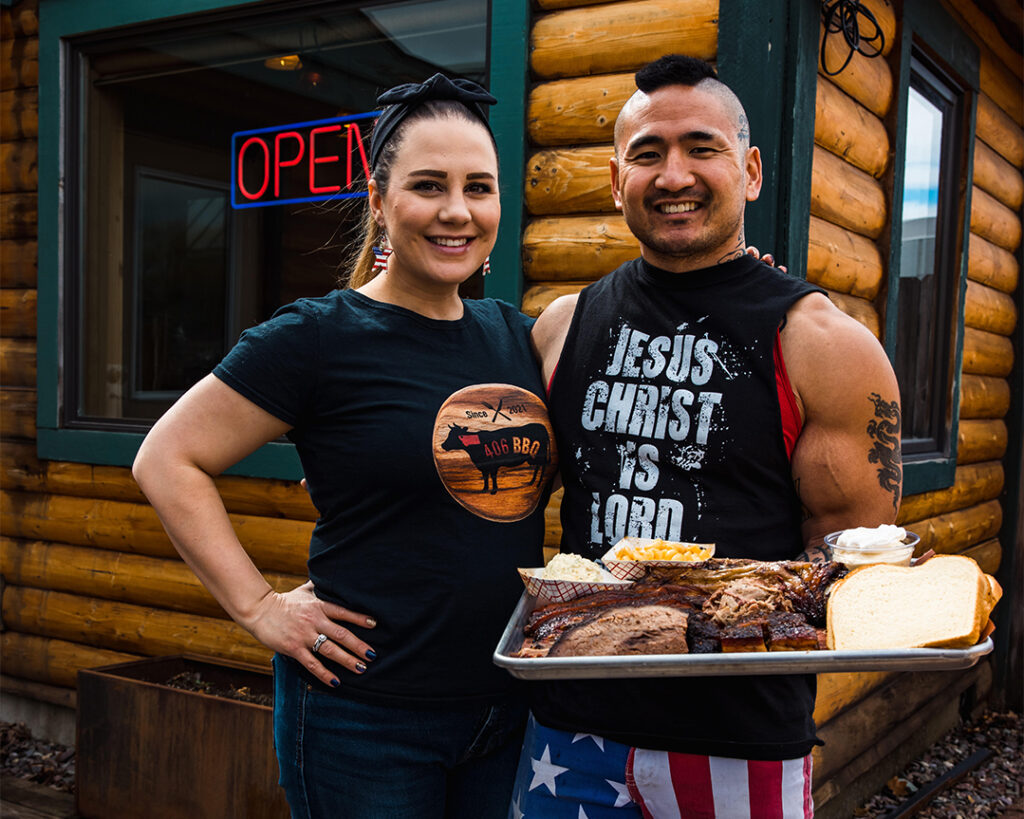 406 BBQ is a family-owned and operated business serving southern-inspired barbeque.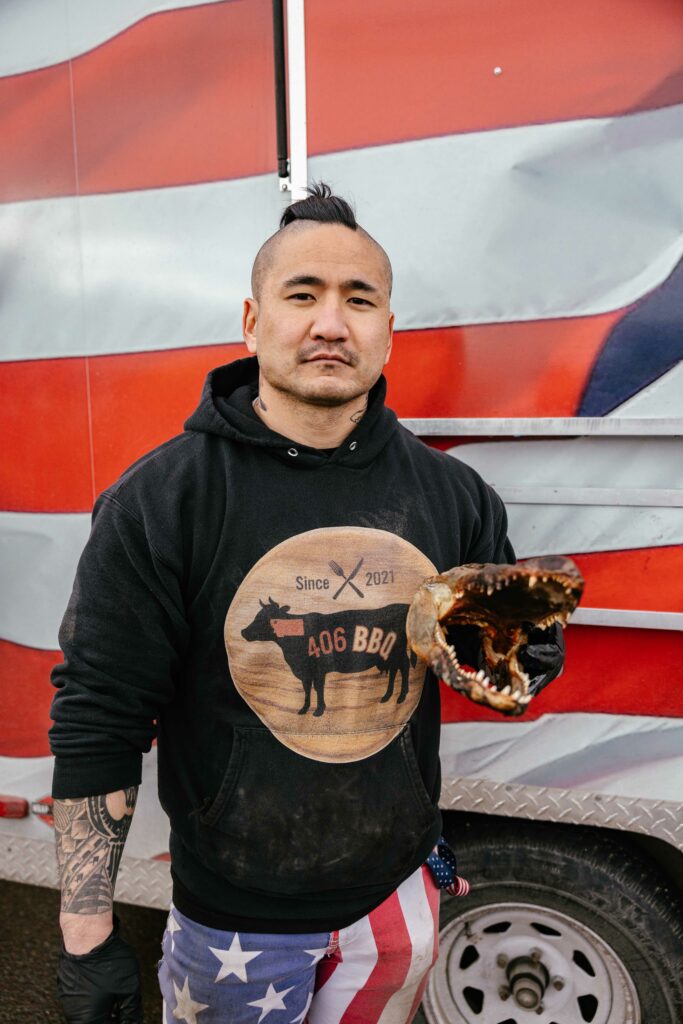 Military veteran Stephen Kina's passion for barbeque took him from accountant to pitmaster faster than you can say pulled pork…
The mouth watering brisket, the faith filled/ patriotic staff, and the beauty in which they use their gift of food to give back to the community… THIS is what small business is all about. Love 406 BBQ!
Best BBQ around! The brisket sandwich is my go-to! Highly recommend you add 406 BBQ to your list of must haves!
406 BBQ is the best in NW MT bar none! Veteran owned and operated. They catered my retirement party and it was absolutely amazing! 5 stars ❤️🇺🇲
So lucky to have such an amazing BBQ truck in the Valley!! Delicious brisket and pulled pork!! I am dying to try their Hawaiian bbq 🍖🤤
406 catered our wedding and everything was absolutely wonderful. I can still taste the Mac.. so creamy and perfect. mmm. Everything was on point. thank you for being a part of our day!
Highly recommend! Very impressive fed 200+ people today! DELISH MUST Try! Super nice owner , amazing brisket sandwich 10/10